About the Agency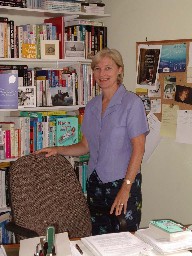 Jane Judd was an editor with Hutchinson for 10 years before setting up her own agency in 1986. She has always worked on her own, with secretarial assistance, and has had an eclectic list of non-fiction and fiction writers, from cookery, sports and film to literary and commercial fiction.
Nowadays, the emphasis is on health, biography, popular history and narrative non-fiction, general and historical fiction and literary fiction.
Apart from authors such as Jill Mansell and Anne O'Brien, Jane represents several American lists, for publisher Permanent Press and agents Marian Young, RLR Associates and Jennifer Unter.
Jane works from home in a peaceful yet central London location. She regularly visits New York as well as the London and Frankfurt Book Fairs, and conducts one-to-ones at writers' festivals such as Winchester and Frome.